Dryer Installation
Services
Appliance installation, including dryers, involves electrical and venting connections that require specific knowledge and expertise. Many dryer manufacturers require professional installation to validate the warranty. Attempting a DIY installation might void the warranty, leaving you responsible for any repairs or replacements. Also, it often involve trial and error, consuming valuable time and causing frustration. Our professional dryer installers have the knowledge and experience to avoid such mistakes, ensuring a seamless and error-free installation.
When it comes to appliance installation, it's crucial to rely on professional services rather than attempting DIY tricks. Here's why:
Our team of expert appliance service technicians provides hassle-free assistance with the right tools. With the necessary tools in hand, we are ready to expertly install your appliances. Here's what sets us apart:
Comprehensive Service with Full Appliance Testing: Our skilled technicians ensure a successful dryer installation through thorough testing.
Complimentary Same-Day Service, 7 Days a Week: We offer convenient same-day service every day of the week, at no additional cost.
Affordable and Fair Rates for Any Make or Model: Our pricing is competitive and transparent, providing the best value for your dryer installation.
Choose Capital Appliance Repair Boston for a hassle-free and reliable dryer repair service for pleasant experience. Contact us today to schedule an appointment with our local technicians and enjoy the benefits of our top-notch service.
Dryer Brands
We Can Install
We specialize in installing dryers from major brands, and our skilled technicians ensure precise installation for optimal performance that lasts. Trust us to get your dryer running smoothly.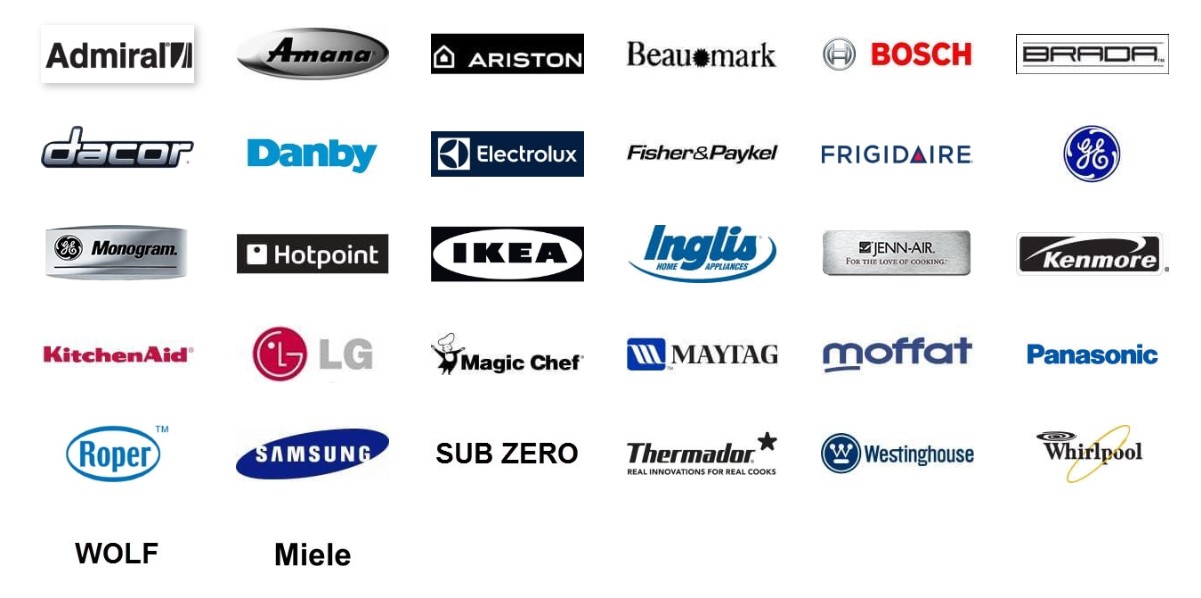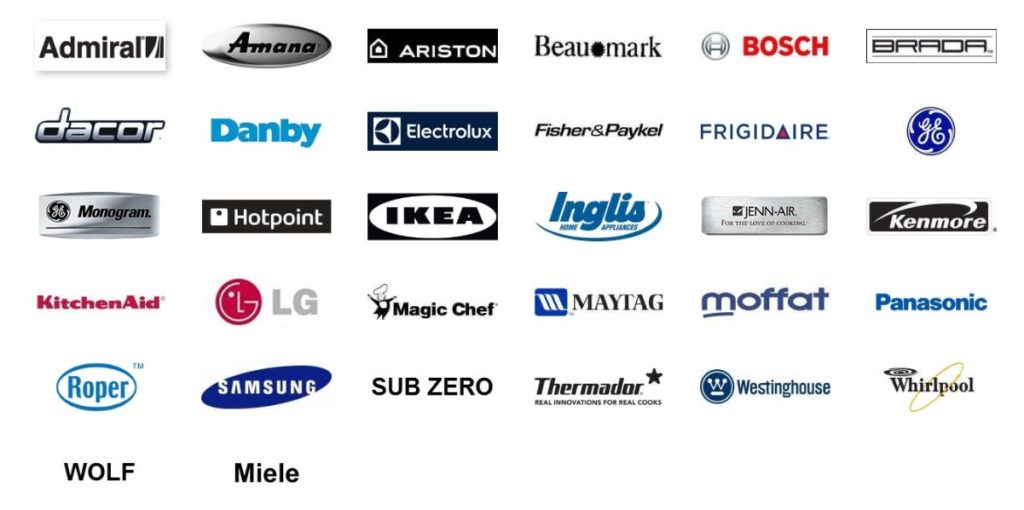 Read More
Frequently Asked Questions
Our Services
Boston Appliance Repair Specialists
We Offer same-day appliance repairs for major household appliances in Boston and the surrounding area.
We fix all makes and models of fridges, freezers, stoves, ovens, dishwashers, dryers, and washing machines (including Condo Appliances).
Call (617) 468-1577 to speak with an expert!
Our expert appliance repair technicians are both qualified and experienced in performing repairs on all brands of household appliances. We offer speedy service as well as a 100% satisfaction guarantee. Call us at (617) 468-1577 for same-day appliance repairs in Boston.